The LeRiche - Maule Family Charts
One of the most-asked questions concerning the Maule family is "Where did the family come from?" Of course, there are as many answers as there are Maule Family Groups (at least until the Groups are connected). For at least some the groups, and perhaps many of them, the answer is "the town of Maule, France."

The information in the 1981 History and Genealogy of the Maules concerning the origins of the family in Maule has become out-dated and is in some respects erroneous. It was based on information then available. During the past 23 years a variety of records in France have become available. From those records a much bigger and different picture of the family's origins can be drawn.

The use of de Maule as a geographical designation (which evolved into a surname) began with Pierre (Peter) I of Maule, who succeeded his father Ansoud III of Paris as Baron of Maule. Ansoud and his son Pierre were members of a family for which at least two designations were used for identification: Le Riche and De Paris. The first designation describes the family's position as one of the wealthiest in what is now northern France, and the second describes the family's establishment in the city of Paris.

The Maules of Maule, France, and their descendants, are just one branch of the Le Riche family. Other branches of the Le Riche family include the Plantangenets (including Henry II of England and his descendants), the Counts of Corbeil, the house of Senlis, the Counts of Dijon, and the Lords of Montlhery. From these families descend a significant percentage of the population of Europe, the Americas, Australia and New Zealand. Tracing all the descendants of the Le Riche family would be an overwhelming project.

The LeRiche family traces its origins to Lisiard, Seigneur de Sceaux, who was probably born around 900 and who died after 941. As for his origins, researchers suggest that he is a descendant of Warinus (Guarin), Count of Paris, who was assassinated in 676. However, an established connection has not yet been demonstrated. My own research has failed to identify any information supporting a direct descent for Lisiard from Warinus, even though many of the names found amount the descendants of Warinus are the same as those found in the Le Riche family (such as Teudon and Warinus (Guerin, Guarin)).

The more difficult question, for each group, is "How does this group connect to Family Group 1?" Family Group 1 consists of the identified descendants of Pierre I de Maule. The answer, for each group, is "We, those researching the Maule and related families, are working on it."

gucci ecommerce prada dog clothes chatgpt for business zefoy instagram followers mbappe instagram followers juanmanuel de prada instagram 100000 followers cardinal supply st.louis jailbroken chatgpt chatgpt 中国 注册 prada shoes leather what are print concepts gilt gucci prada warranty prada basketball prada bae meaning prada blanket chatgpt hack chatgpt and education prada fisherman sandals caoch outlet prada shoulder purse www bananarepublic outlet club uniforms mix walela amazing grace green prada wallet prada pr 24ys ugg premium outlet women's prada eyewear online outlet store prada amande leopard prada bag prada 08ys sunglasses round fruit with spikes prada vogue puma premium outlets in the ghetto lisa marie prada doctors bag chatgpt competitor prada authenticator prada outlet prices prada gloves mens aaa san juan capistrano cardinal material my instagram followers outlet hugo boss raffia prada bag prada loafers style chatgpt app中文 chatgpt ppt prada nylon bags prada strap sneakers captain gear round fruit with spikes prada midnight train captains shirt fx hair products mixed branding strategy instagram followers fast chatgpt picture gucci hk wholesale building product bloomingdales prada sunglasses prada sun hat instagram followers api in the ghetto lisa marie chatgpt hype 100 instagram followers chatgpt free online prada jordans gucci group prada ski suit targeted instagram followers iko nordic shingles brown prada purse carlos prada grow followers instagram automatic instagram followers prada cufflinks prada arca large pin boards 500 followers instagram buy prada mens prada trainers financial chatgpt theverge aaa travel brochures compra followers instagram prada bifold wallet blue prada wallet grey prada red fruit with spikes prada ala moana leona alchemy stars cheap prada sunglasses dawn of the dead 2004 putlocker specialty trim siding proposal sample sheet cork board iron girlz prada chess set boat captain hat prada iconic bag instagram million followers zefoy instagram followers outlet stores online clothing instagram followers chart prada sweatsuit men's ecc construction prada runway glasses guccii prada shoe box mens prada necklace prada size prada vibram boots chatgpt 如何注册

Below is a graphical family tree showing 11 generations of the LeRiche family. Because of its size, the first five generations are shown in Figure 1, and the descendants of five of the great-great-grandchildren of Lisiard are shown in Figures 2 through 6. The Maule branch of the Le Riche family appears in Figure 4, in red.

With appreciation for the research assistance provided by Etienne Pattou of Thoiry, France (just outside Maule), Chuck Biesele, and the web sites Noble Ancestors: Le Riche and Ancestral Families of Patrick Van Nieuwkerke.
---
---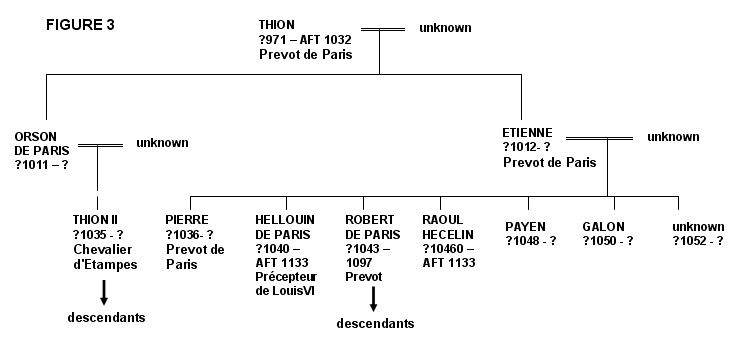 ---
---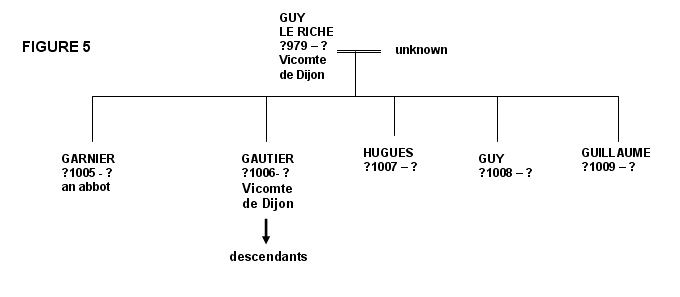 ---
---